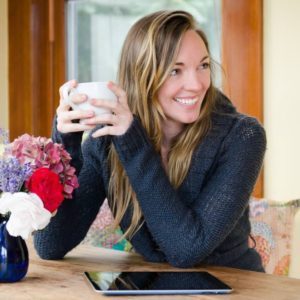 This is Snap & Sell Photo Club, where we believe in new beginnings, adventure, creativity... and passive income!
Hi, I'm Bonnie, the creator of this club. It took me years to start selling my photos because I was afraid they weren't good enough... that I needed to spend more time making them better, first.
But once I started, I realized I had it backwards.
The best way is to make the leap now. You'll learn so much more as you go – and find more success – than you ever would just waiting to get better.
I will show you what to do and walk you through it, so you don't have to figure it out on your own, like I did.
Whether you've loved taking photos your entire life, or you're just getting started, you are welcome here. Because with stock photography, your background doesn't matter. Agencies don't care who you are, what you do for a living, or even what kind of camera gear you have.
They just want good photos.
Here at the Snap & Sell Photo Club, we'll show you exactly what agencies are looking for... and how to give it to them, so you can create a passive income doing something that's fun and creative.
Every month, we keep you on your toes with new challenges, hot stock themes, tips, reviews, and editing lessons.
And the entire community is here to support you along the way!
Why Stock Photography?
It's great for beginners. Stock photo agencies don't care how much – or little – photography experience you have. They don't care about your camera. They don't want to see a resume. All they want is good photos. Some of which you might already have on your computer.
Getting started is quick. All it takes is an afternoon to sign up to a few agencies, upload your best shots (we'll help you choose!), and add keywords. The agencies take it from there.
You don't have to do any selling! Stock photo agencies do all the marketing and selling for you. Buyers from around the globe can find and buy your photos anytime, around the clock... freeing you up to get on with your life.
Passive income. With stock, your photos can continue to sell over and over again while you're doing other things. It becomes a passive income stream, adding extra cash to your pocket any time, day or night, that someone buys your shots.
You'll become a better photographer. Watching your photos sell is a blast, but along the way you'll also greatly improve your skills as a photographer. It's a win-win situation!
Why "Breakfast"?
It's called the "Snap & Sell Photo Club" because your first goal as a member is to make enough income selling your photos online to pay for a nice breakfast for you and your friends each week. Once you've reached that goal, you can take it as far as you want!
Sign up now for video lessons that walk you through getting started …
From choosing which images to send in first, to exactly where to click and what to type to get your photos into each agency. Start now and your photos could be online and selling this week!
Snap & Sell Photo Club Premium members get exclusive access to all of the monthly Challenges (including a library of over 80 past Challenge guides!), photo reviews, Lightroom editing lessons, and video tutorials walking you through exactly how to get up-and-running with stock photography.
While you're here, sign up for the weekly Snap & Sell Photo Club newsletter – it's free!