Snap & Sell Photo Club Articles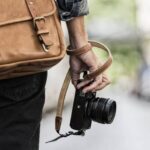 Start editing your photos while on the road!
Many of us here are travelers and photographers, and it's only natural to go on a trip and end up capturing thousands of photos that need to be culled and edited. I personally like to start my editing process while on the road in my downtime. And over the years, I have learned to use […]

Video Review: Photo Challenge #130
This month Shelly Perry reviews submissions based on stockworthy and saleable images that feature the concept of summer fun.