Recently, we talked about taking stock photos outdoors, even as the weather turns colder. If you missed it, you can catch up here.
Sometimes being outside just isn't the best idea. So today, let's look at ideas for photographing indoors this winter.
You don't need a ton of room or fancy studio space to create sellable stock photos indoors. In fact, you might be surprised at what's possible with just a little window light, simple props, and the right background.
Photographer Sarah Ehlen has a secret way to get free photo backdrops to use indoors. I'll let her tell you about it, below…
How to Take Stock Photos Indoors
By Sarah Ehlen, in Whitefish, Montana
Take a look at these three images, below. Even though they seem like completely different places, I actually took them all in the same room, during the same photo shoot.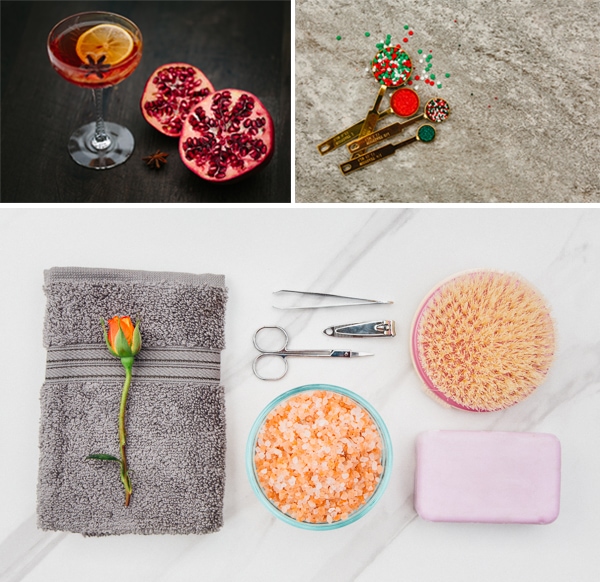 This is the power of changing your background. For still life photos, the background is just like a painter's canvas. It provides a starting point from which the image is built, and it goes a long way in creating the overall mood for the shot.
Here's a "behind the scenes" view for the images above. Nothing fancy, but it gets the job done!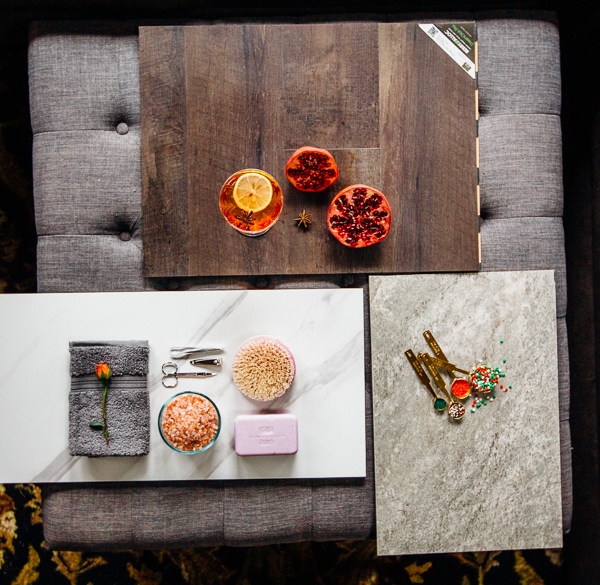 With this type of photography, possibilities are wide open, but the trick is to pick the right background for your subject.
To do this, it helps to have a variety of backdrops to choose from. To build your collection of materials, try stopping by your local tile/flooring store and politely asking if they have any discontinued samples they might be getting rid of.
I did this in my local area, and people were very friendly and helpful. One store even told me what day they always set things against the dumpster that they are getting rid of. So now I'll keep an eye out as I drive by!
Other places to check for interesting surfaces and backgrounds include thrift stores, hardware stores, garage sales, craft stores, and discount stores.
Almost anything has potential as a background — and searching them out is half the fun!
Once you've gathered a variety of backdrops and subjects to play with, it's time to set up your shots. Think about your color palette, make sure your subject will stand out from the background, and experiment with different camera angles. It's all about paying attention to the little details.
As always, remember that simple usually sells best as stock, so don't try to include too much. Empty space can always be used for overlaying text so don't be afraid to leave room. Designers love that!
Start building your collection of backgrounds to photograph now, and you'll have plenty to play with during the colder months ahead!