Life. It happens, right?
If you struggle to find time to get your photos up in stock agencies, consider this:
Stock doesn't have to be a big drain on your time.
It's something that can work into the interests you already have. For example, if you like to cook, take photos while you're in the kitchen whipping up something delicious. Photographing what you already enjoy doing is the perfect way to get started with creating stock photos.
You can combine it with other photography and travel writing ventures, too.
Snap & Sell Photo Club member Sandra Foyt has found that it's a great way to make extra income on the side while doing just that. She's figured out how to make stock a part of her life and is reaping the rewards for it. Scroll down to read the full interview.
Also … Getting a handle on the in's and out's of stock photography can seem a bit daunting at first. If you aren't already a Snap & Sell Photo Club member, give it a try here to gain access to our "Getting Started" video series that walks you through the steps of signing up and submitting your first photos to agencies. You'll be up and running in no time!
Interview with S&SPC Member, Sandra Foyt
Bonnie: What attracted you to stock photography?
Sandra: Initially, I was attracted by the possibility of earning money from my hobby. Later, I discovered that it was a great way to develop photography skills. Through the submission process and many failures, I learned what to do and what not to do to produce strong images. I also liked the validation of selling photos. And now, I'm enjoying the passive income as well as an incentive to keep working at my craft.
Bonnie: How long have you been submitting photos as stock?
Sandra: I began in early 2015 with test submissions to Dreamstime, but it took a while to get accepted. I didn't know what I was doing and hadn't heard about Great Escape Publishing, yet. My first sale was in mid-2016, but I was still just learning from trial and error. It was when I started using the Snap & Sell Photo Club Roadmaps in 2017 that I saw more success. And that success inspired me to submit even more photos, and to multiple stock agencies.
Bonnie: About how much income have you made with stock so far?
Sandra: I've earned exactly $1,500 from stock photography. Interestingly enough, $500 is my total sales on Dreamstime, the stock site that I started with in 2015. Two-thirds of that income is from Alamy and Shutterstock, the two sites that I added in 2018. And I haven't even uploaded all the content currently on Dreamstime to the other two sites yet!
Bonnie: What's the story behind your best-selling image?
Sandra: What's interesting is that my best-selling image isn't necessarily the one that's earned me the most money. In my first few years of dabbling in stock photography, I only worked with Dreamstime. There, my best-selling image is one I took of my husband, dressed in scrubs, pretending to work a surgical machine.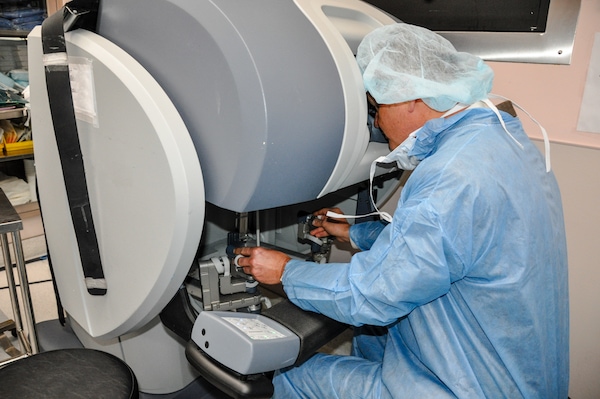 That one has been downloaded 10 times and has probably earned me about $4.00 since I uploaded it in October 2016.
But last year at the Ultimate Photography Workshop, I learned that Shutterstock and Alamy were producing better results. Now my best-selling photograph is one on Shutterstock of a group of colorful boats that I took on a trip to Nepal.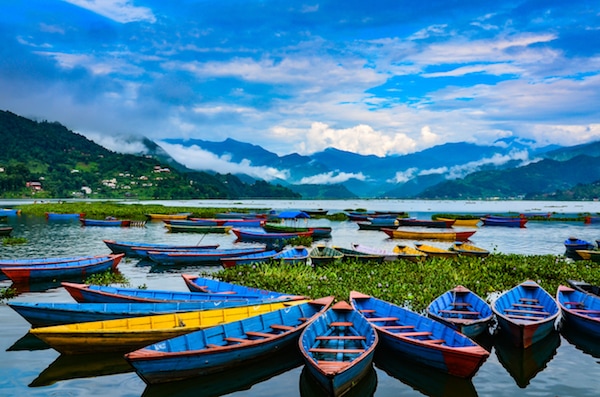 It has been downloaded 68 times, earning $26.16, since it was uploaded on August 5, 2018.
But that's not the image that has generated the most income. That honor goes to another boat image uploaded in 2018, this time at Morro Rock in Central California. I earned $100 from just one sale!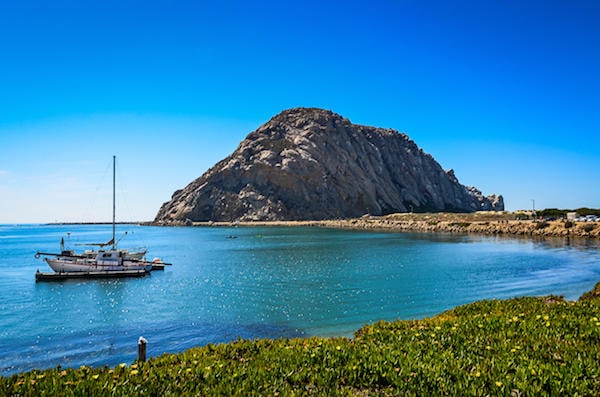 Bonnie: What's your favorite thing about shooting photos for stock?
Sandra: I like earning an income from my photography, but I think what I most appreciate is that it forces me to become a better photographer. I continue to learn from the S&SPC Roadmaps and submission process, and I'm learning from seeing what sells. The stock sites have lots of educational resources too, from guides to what's in demand to instructional articles. Plus, I get such a kick from checking to see what was sold each day.
Bonnie: Any tips for folks who are just starting out?
Sandra: Think about what you like to photograph, and what you would most likely be shooting anyway. One of the things that has really helped me is to discover my strengths. I do really well with travel photography, especially editorial shots. Because I'm a travel writer, this means that I'm capturing these images anyway for my travel blog and freelance work. This allows my stock portfolio to be a natural extension of what I'm doing anyway, rather than more work.