Ever wonder what becomes of your photos after they're purchased on a stock site?
Thanks to Google, there's an easy way to find out!
It's called "reverse image search" and it lets you run a search for a specific image. So rather than entering a search term as you normally would in Google, you simply enter a photo, instead. Google analyzes the photo to find it, and similar images, in use across the web.
Here's how to try it:
Step 1: Open a web browser and head over to Google Images. 
Step 2: Click on the little camera icon in the search bar.


Step 3: From there, you can either upload an image that's stored on your computer or you can paste in a web address if the image is online. This is where you could simply enter the web address for one of the images in your stock portfolio.
OR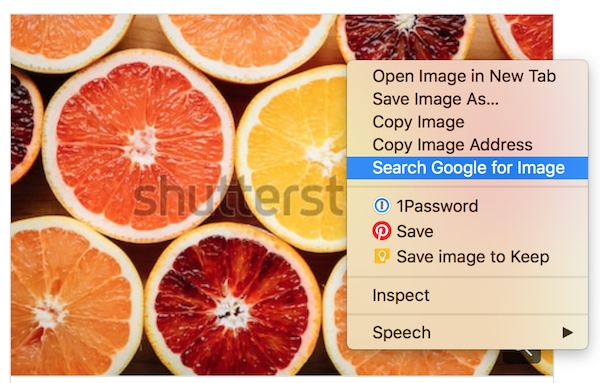 If you use Chrome, another way to do this is to simply go directly to your portfolio on your stock site. Find an image that you know has sold, right click on that image, and choose "Search Google for Image."
Either way, Google will bring up a page showing related images. The key here is to scroll further down that page and look for the heading "Pages that include matching images."
This is where you'll find links to any websites that are using that shot. Of course, since your image is on a stock photo website, Google will also include the stock agency pages in its search results. Just ignore that and look for other websites that are using the shot.
You might have to dig a little.
Doing this, I've discovered my images in use on nutrition blogs, a dental website, an ad for deodorant… magazine covers… company reports… doormats on sale at Bed Bath & Beyond, and even National Geographic Poland (that was a fun one!).
It's exciting and motivating to find your images in use out in the world, so give this a try and then use it as inspiration to keep growing your stock photo portfolios.
And if you haven't sold any stock images, yet, now's the time to get in the game. The longer you wait, the more potential income you're leaving behind. Just follow my Getting Started video series to learn how, step-by-simple-step, and you can be selling by tomorrow!
Snap & Sell Photo Club members will find it on their member page. And if you're not a member, yet, try it out this month and get access to that and so much more.