When it comes to photo editing, there are many software options available, but the most popular one by far is Adobe Lightroom.
Initially released in 2007, Adobe has continually updated and expanded its software with new tools and features. But in the past few years, they also created confusion among photographers and beginners by introducing different versions of Lightroom and changing their names multiple times.
Currently, there are two versions of Lightroom available: Lightroom (Lr) and Lightroom Classic (LrC).
So let's compare both versions and figure out which one is the best fit for you.
Lightroom Classic: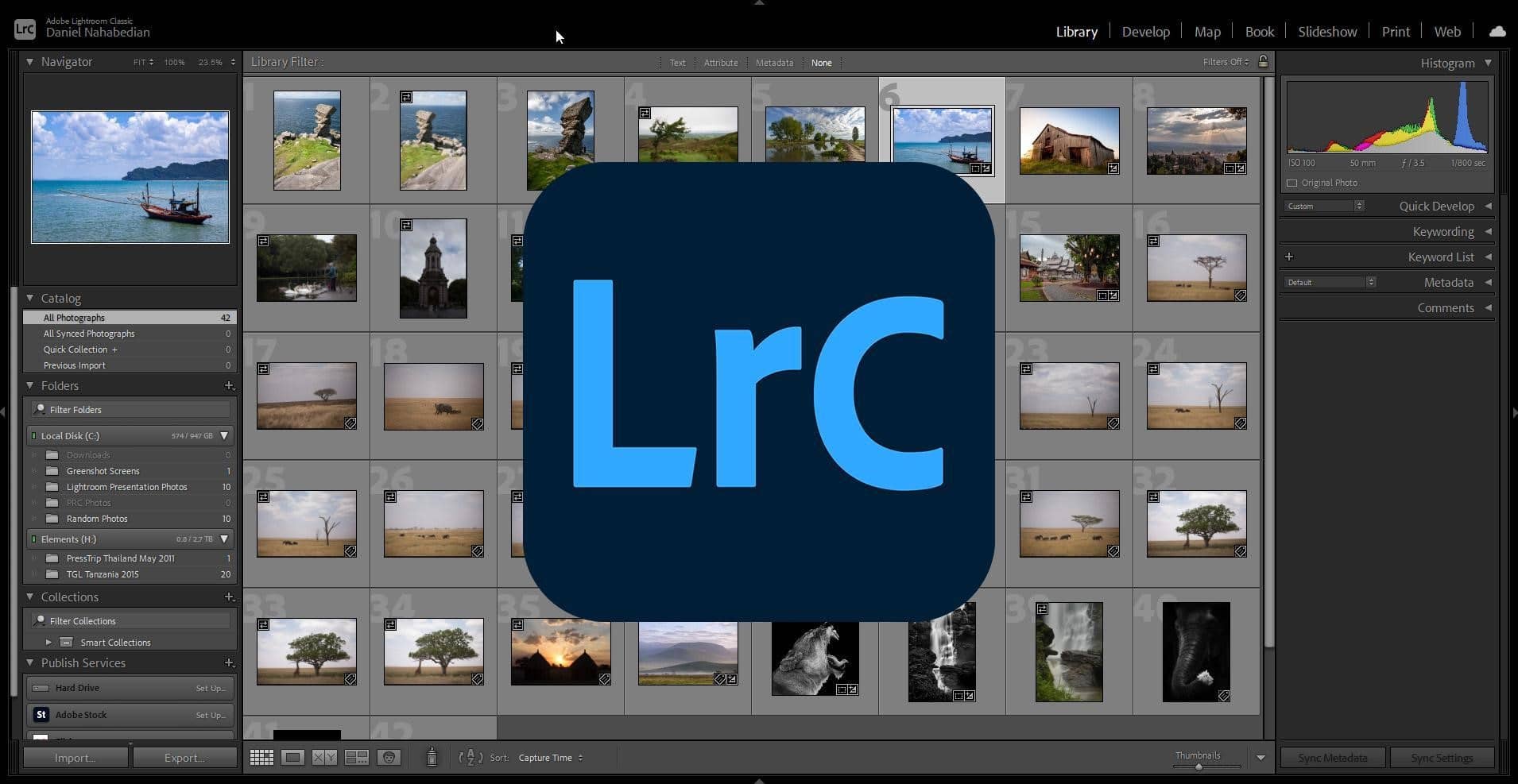 If you have ever used previous versions of Lightroom, you'll be familiar with this one.
Lightroom Classic is the original Lightroom that was released many years ago. Its interface hasn't changed much since 2007 and it's the version that you will encounter the most among other photographers or in online tutorials because it's been around the longest.    
Advantages of Lightroom Classic:
A big advantage of the Classic version is that it's the most complete and is packed with features.
It has a great catalog management tool to organize your photos to your liking and includes extra modules that can be fun to use such as the map module or photo book creation module.
However, Lightroom Classic's biggest advantage is that it keeps your photos stored locally on your computer or an external drive of your choice. Lightroom then uses a  catalog where you can edit your photos non-destructively.
Disadvantages of Lightroom Classic:
Since it's a software packed with features, its complexity can become a disadvantage and it can seem overwhelming to a beginner who is just starting with photo editing. None of the tools and sliders are explained so you'll have to learn by yourself with practice or tutorials.
Since your images are stored on a hard drive and referenced by a catalog, you are responsible for organizing your images and maintaining proper physical backups of both your catalog and image files.
Lightroom (also known as Lightroom CC)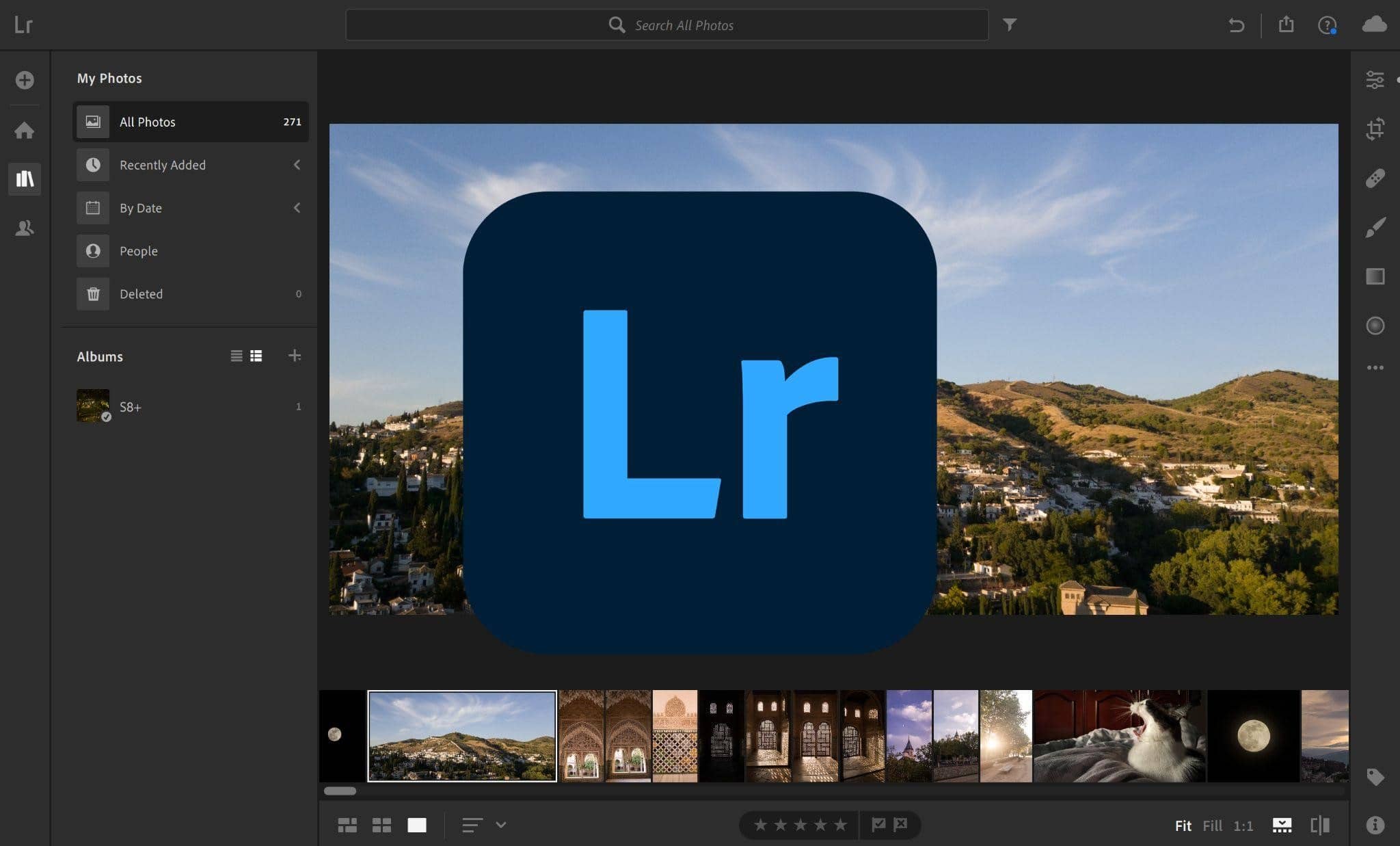 In 2017, Adobe switched to a subscription model (instead of a one-time purchase model) and introduced a new version of Lightroom alongside Lightroom Classic.
This new version was created to offer a cloud-based service and synchronize with the mobile version of Lightroom on phones and tablets.
Advantages of Lightroom CC:
Since it's newer software, Lightroom CC has a modernized interface that is cleaner and easier to understand for beginners. Each slider and tool has a handy popup that explains what it does when you hover your mouse on it, and there are even built in tutorials that guide you through the editing process.
The interface is very similar to the mobile versions of Lightroom, making it easy to switch back and forth from a tablet to a computer.
Unlike Lightroom Classic, the CC version is a cloud-based service, which means that your photos are uploaded to your personal cloud storage on Adobe's servers and synced among all your devices. There is no catalog or backups to maintain. This means you can take a photo with your phone, for example, and then edit the same image on your computer. 
Disadvantages of Lightroom CC:
While it's regularly updated, Lightroom CC still doesn't have all the features of Lightroom Classic. It's a good way to edit a few photos, but it can't compete with Lightroom Classic's powerful tools and batch editing process.
The other biggest disadvantage is that, like I mentioned previously, it's a cloud-based service. This means that your photos are not stored locally on your computer and they are uploaded to Adobe's cloud servers. This can pose some issues when you're not regularly connected to the internet, and you might have to pay for additional space on the servers if you take hundreds of thousands of photos.
So which version is best for you?
If you're a hobbyist and don't want to get too serious with your photo editing, Lightroom CC is a good choice as it's easier to use and covers most of the basic tools. It's available on mobile devices as well so you don't need to carry around a computer to edit your phone photos.
If you want to get more serious with your photography, then Lightroom Classic will offer you everything you need (and more) for your photo editing workflow.
And what if you can't make up your mind? The good news is that you don't really need to pick one or the other!
Adobe offers a plan that combines both versions of Lightroom as well as Photoshop (and a 20GB online storage) in one affordable package. Just search for "Adobe Photography Plan" and make sure it includes all 3 software.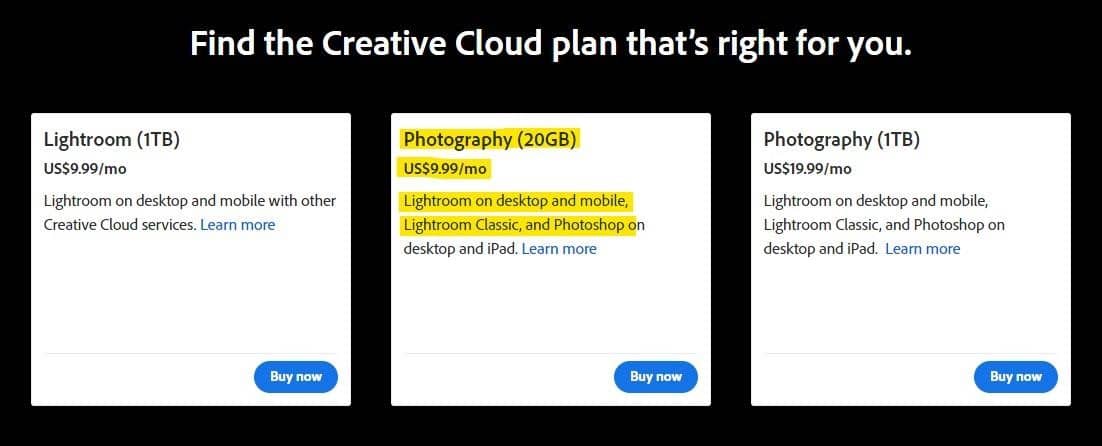 It's the best value for the same price.
I personally use both versions for different needs: Lightroom CC for the photos I take with my phone, and Lightroom Classic for all my camera shots.
I hope this clears some of the confusion around the different versions of Lightroom. They're both powerful and versatile editing tools for any level photographer. If you have more questions, feel free to drop by our Snap & Sell Photo Club Facebook group and I'll be happy to help!
— Daniel