Recently, I told you that pro stock photographer Shelly Perry gave me two suggestions for success when you submit stock photos:
Play the field with stock photo agencies. When you're starting out, submit your photos to multiple agencies rather than sticking to just one.
Keep up your momentum. Keep applying to agencies, taking photos, and uploading them. Keep improving. Don't give up.
With those things in mind, last week I applied to six new stock photo agencies: Shutterstock, 123RoyaltyFree, Veer, Canstock, Crestock, and DepositPhotos.
Since then, my sales have nearly tripled. When we left off with my stock progress report last week, I had 16 total sales from four agencies. Now, 10 days later, with photos in seven agencies, I've made 46 sales. (I was accepted to three of the six I applied to last week: Shutterstock, Crestock, and Veer. Still waiting to hear back from 123RoyaltyFree, Canstock, and DepositPhotos.)
Here are some of the photos that sold over the past week: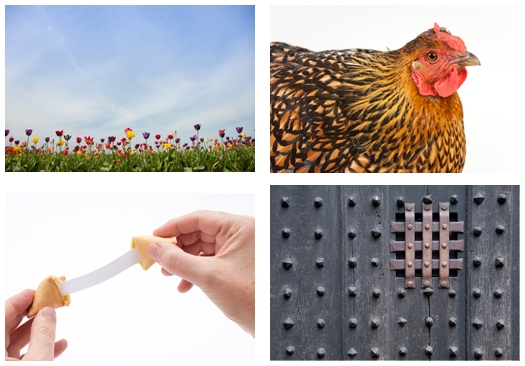 So far, the most activity I've seen is on Shutterstock. The downloads started the very day I was accepted, and have continued every single day since then.
Now that stock photo sales are picking up, my goal is to keep up the momentum and upload more photos, starting this weekend.
Readers sent in a lot of questions about applying to multiple agencies.
    Can you use the same username in different stock photo agencies?
    Can you send the same exact photos to different sites?
    Do you have to get accepted to stock photo agencies, first?
We'll talk more about the details next week.
In the meantime, keep up your momentum. What's your goal this weekend? Where are you going to apply? What photos do you plan to take? How many will you submit?
Your Weekly Breakfast Dish
The latest from your Breakfast StockClub Facebook Page
Both Kim Wilson and Caroline Maryan, who we heard about last week, are seeing more success…
From Caroline: Yippee!!!! I've made it into iStock! I had a bottle of champagne in the fridge, just waiting for this moment! Now, I get to drink it. 🙂 Sorry you're not all here with me to celebrate!
From Kim: Good weekend for acceptances. Six more on iStockphoto (now up to 47 images) and nine on Fotolia (total of 11). Waiting to hear about the 10 uploaded to Dreamstime. Lots left to process just from the Quebec workshop.
And even more successes rolling in…
From Rebecca L Ratliff Cate: Yay! Five accepted into Bigstock. I met my goal for this week. I will be submitting more to Fotolia and others. If I weren't having surgery tomorrow, I would drink a bottle of champagne like Caroline. Well, probably just a glass. 🙂
From Fsamad Ali: Just want to say I feel great today, yes! Five files accepted by Alamy. Passed my test, so I can start submitting…