Snap & Sell Photo Club reader Theresa St John had no experience selling photos when she started uploading images to stock photo agencies. What she did have was a lot of gumption.
After some trial and error… and a lot of persistence, she now makes an extra $300-$600 a month in stock sales alone. On top of it, she also sells some of her images to magazines and as fine art.
The best part is she has a ton of fun and absolutely loves doing it.
Read how she's doing it in her own words, below…
Turning a love of photography into opportunities and income
I've never been to Japan, but my grand-dog Danny has! This photo I took of him lying down on the grass, being pet by my daughter-in-law, landed in a Japanese magazine about acupuncture for animals.
I snapped the simple image above while walking down a busy street one afternoon landed on an educational site that covered some benefits of teaching English in another country.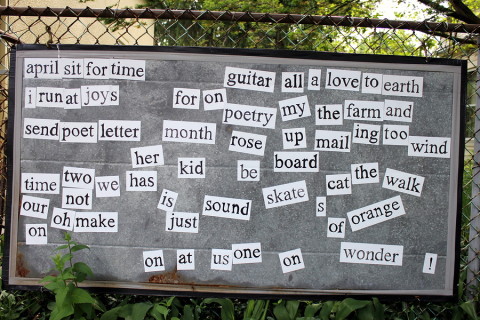 My images have ended up in restaurant menus, on real estate web-sites, on successful blogs, and have also sold as fine art.
One of the things I love about stock photography is you never know where the photos you take might end up. It's exciting and so much fun trying to track them down after someone buys them.
Stock photography was tricky for me at first. It took a while to figure out how everything worked. Once I did, though, it changed the way I photograph and the things I choose to photograph, completely.
I never thought I'd love to take pictures of architecture. Now, it's one of the first things I think about when I travel somewhere new.
I would've never thought about taking images of food, at home or in a restaurant. Now, my friends tease me when we go out to eat because I always want a photo or two before we dig in.
Stock photography has taught me how to simplify, get rid of clutter, and tell a story that buyers are interested in using. Seeing my images picked up on stock sites is a natural high. It's exciting to see the numbers climb and the percentage of rejections drop. It tells me I'm getting better.
Besides that, getting money from my images is a great feeling! I cashed $680 last year to spend in Ireland. This year, I cashed nearly $900, between all of my stock sites and fine art sales, bringing the 'fun money' with me to Fiji.
I have paid bills, gone out to dinner, and enjoyed weekend trips due to my success with stock.
And, once an image is uploaded to a stock site, my work is done! I get to sit back and watch it sell while I plan my next shot.
I NEVER would have thought all of this was possible before attending The Ultimate Photography Workshop in 2013. I truly hope you attend. I look forward to following your success as well.