I hope you don't mind if I get a little personal, today.
Snap & Sell Photo Club is going to see some (really great) changes in the coming year, which I'll tell you about in a sec…
But first, some personal news.
It's been an action-packed year for me, despite the lockdowns and isolation.
For one, my partner and I got married… in a cave.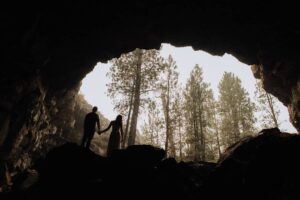 It's a long story, but let's just say it's hard to find a place to tie the knot when you can't be indoors because of COVID, and you can't be outdoors because of thick forest fire smoke.
Cave to the rescue!
And in other news…
We're expecting our first child in February. 
So, I'm going to step away from Snap & Sell Photo Club for a year while I'm learning how to be a parent.
But that's actually great news for you…
Because the person who's stepping in for me is one of my favorite photographers and all-around favorite people.
Introducing – Freelance photographer Daniel Nahabedian: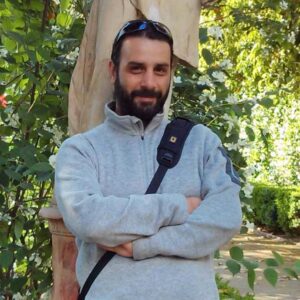 Daniel is a travel photographer who lives in Spain, speaks about five languages (or was it six?), and on top of being an excellent photographer, teacher, and Lightroom expert, he's adept at selling his photos directly to clients, as well as online as stock and as fine art.
Here are two of his recent shots that I love: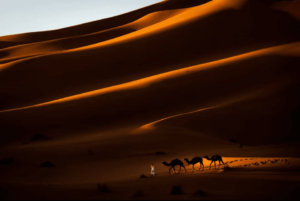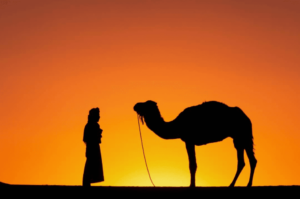 See more on his Instagram account here.
I asked Daniel to take the helm at S&SPC for two specific reasons:

1. He's got skills. Beyond selling photos as stock, he also sells them online as fine art. Which is something I've been wanting to bring to S&SPC for a while. Now, he's agreed to help me expand the scope of Snap & Sell Photo Club to include selling fine art online!
2. He's got heart. Daniel shares his deep love of photography, travel, and life experience with a true passion – something we could all use a little more of these days.
Besides hearing an all-new perspective on stock, getting loads of Lightroom tips, and getting an inside look at other ways to sell your photos online, including fine art…
Nothing else about Snap & Sell Photo Club will change!
If you're a member, you'll still get your monthly Challenges, reviews, online guides, and more.
And as a reader, you'll hear from Daniel once a week on Fridays.
He'll share reader successes, stock photo tips, industry trends… and bring his own insights into the mix, enriching your overall experience.
We're officially "making the switch" on January 1…
In the meantime, stay tuned for an interview with Daniel next week, where I'll ask him to share some of his favorite photo tips from the year.
I hope you've had a great week – and a wonderful kickoff to the holiday season!