Happy New Year!
To start things off, I'd like to share my favorite stock photo agency with you. It's a relatively new site, but it's quickly become my bestseller. 
There are plenty of stock photography websites to choose from, with some being harder to get into than others. The task of picking one can appear daunting.
If you're thinking of starting a new journey in stock photography and earning a passive income this year, I highly recommend checking out Adobe Stock.
Adobe is a name that carries a lot of weight in the creative industry. Virtually every photographer knows about its products, as well as videographers, designers, illustrators and artists.
And even though they are an established brand in the photography industry, they are fairly "new" in the stock photo industry, having launched only in 2015. After purchasing the already popular Fotolia website, they built upon a strong foundation and expanded to become a leading contender in the field.
This image below is my bestseller, having already sold over 1000 times since I added it to Adobe Stock.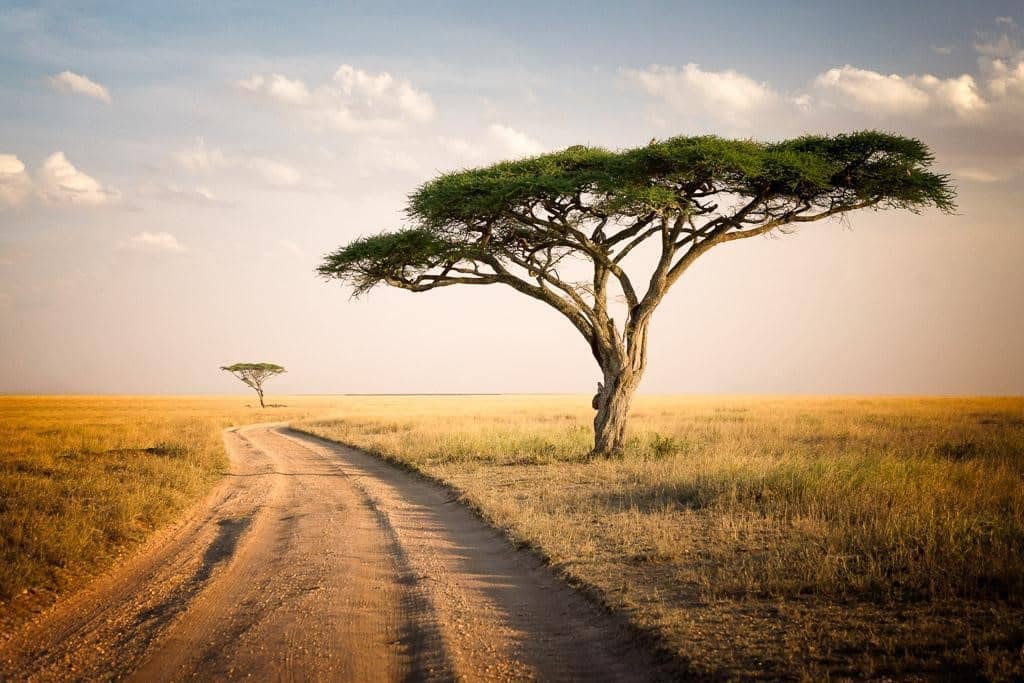 Here are 4 reasons why I use Adobe Stock and why you should consider it as well if you're just starting or looking to add a new site:
Getting started is simple:
Adobe Stock is one of the easiest stock websites to get into if you're just starting your photography journey.
Beginning with the registration, unlike many other websites who ask for copies of your ID or passport, you only need your Adobe ID to create an account and start uploading images. If you own any Adobe products, you're already good to go.
The screening process of submitted images is also less strict and I have had a lower rejection rate compared to other websites.
It connects with Lightroom:
This is my favorite part of Adobe Stock. It integrates with many of Adobe's Creative Cloud apps and makes the workflow smoother and more efficient.
Adobe Lightroom, the most popular photo editing software among photographers, has an integrated add-on that allows you to upload your edited images directly to Adobe Stock, without having to export, navigate to the website and use clunky forms to submit your images.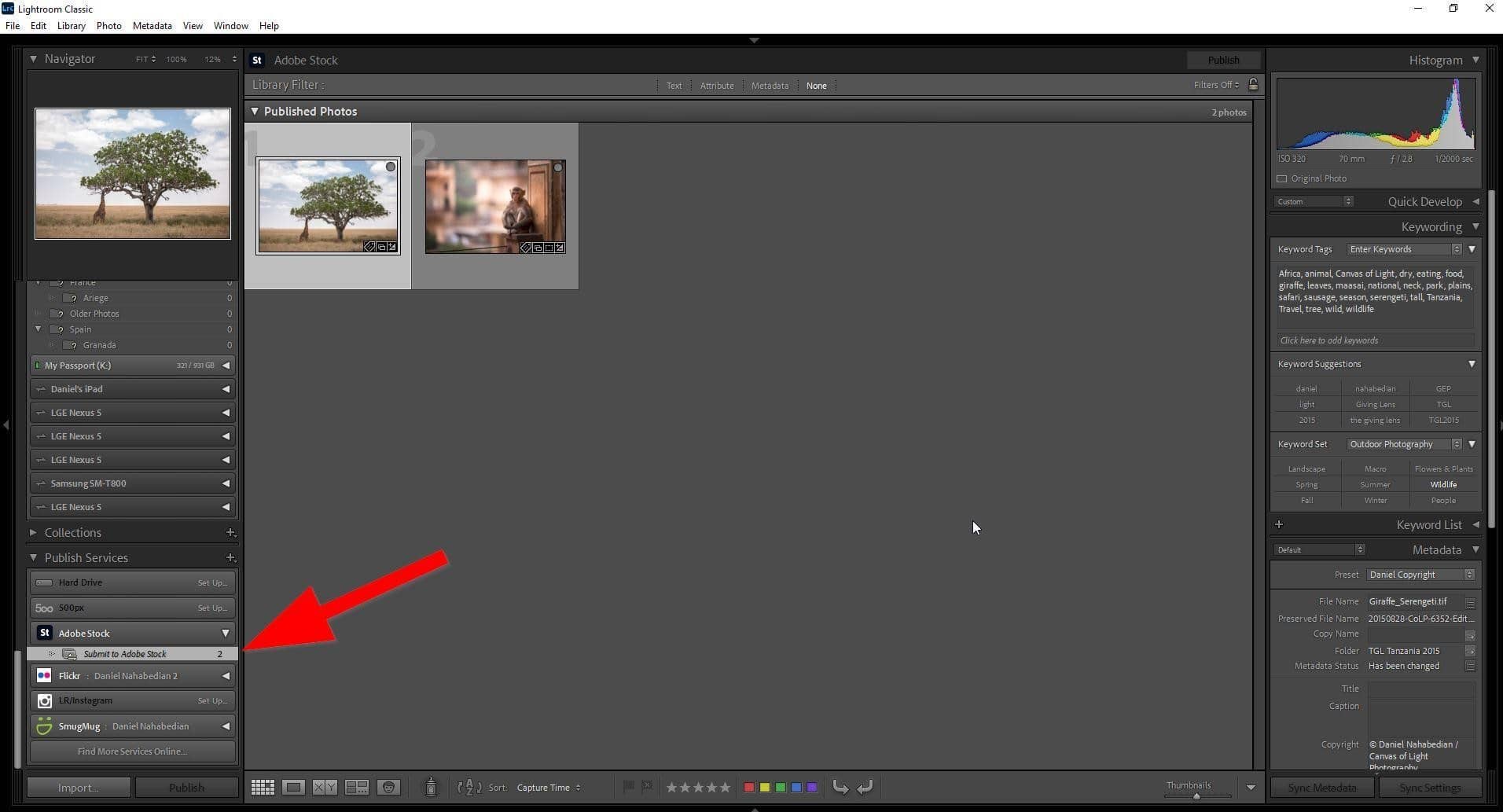 It is convenient for buyers
To understand why Adobe Stock works so well, you also have to think like a buyer.
Like I mentioned above, Adobe Stock connects with many of Adobe's Creative Cloud apps, which means that any client already using Adobe products can search for images or videos directly within the app without having to interrupt their workflow and browse to another website.
A more streamlined workflow for the buyer leads to more sales opportunities. Here is an example of a search done through the Creative Cloud desktop app. My image appears in the search and with a simple click, the buyer would get to the relevant page to purchase the image.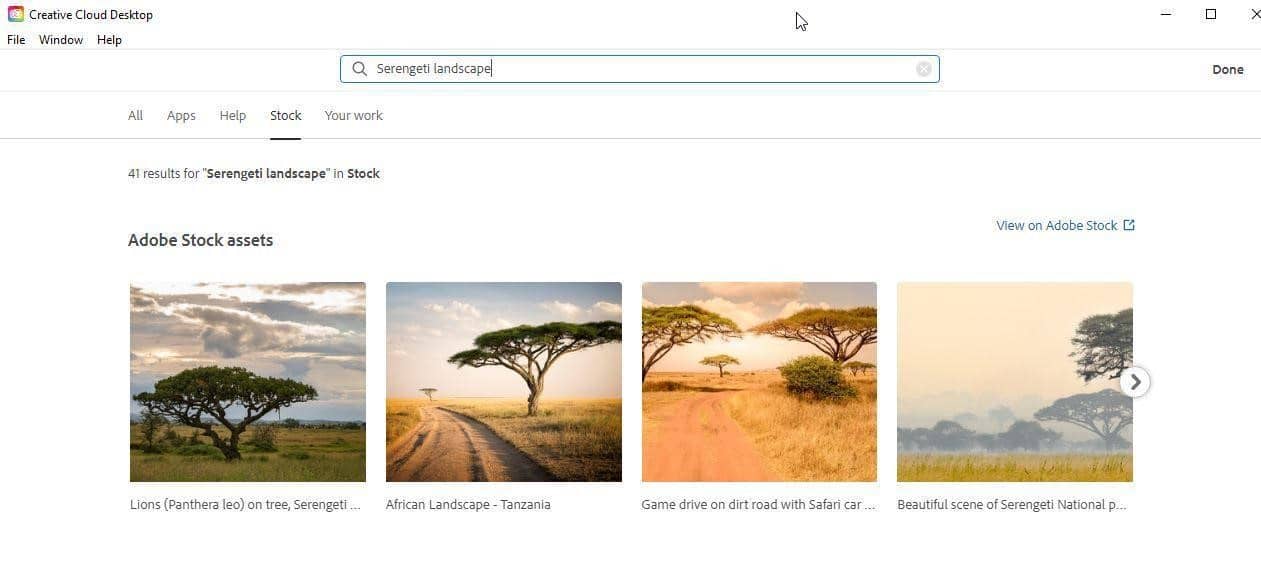 It offers a flat rate commission
Most stock websites have an increasing commission rate based on your previous number of sales or revenue. It rewards the best sellers and long-time users, allowing them to get a higher percentage on their images. But, under this system, new photographers start with a much lower commission until they reach enough sales.
Adobe Stock instead has a flat rate of 33% no matter your experience. You will get paid as much as everyone else and it removes the stress of having to perform well to increase your commission percentage.
If you are new to stock photography or if you're looking to expand your portfolio on different websites, why not give Adobe Stock a try?