A few Snap & Sell Photo Club readers have been experimenting with HDR, so I decided to give it a try. Here are three photos I took of downtown Portland, OR, where I couldn't get both the sky and the ground properly exposed in just one shot. If I wanted the details in the clouds, the buildings were too dark, as in this first photo above.
And if I wanted more details in the buildings, the sky was too bright, as in these last two: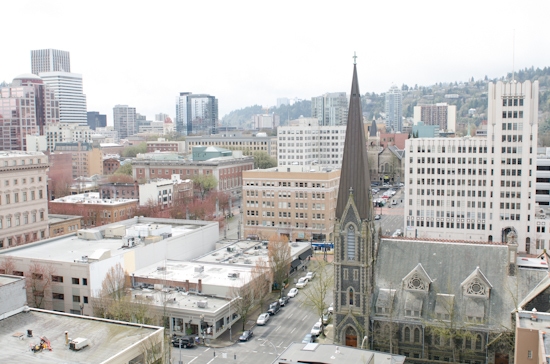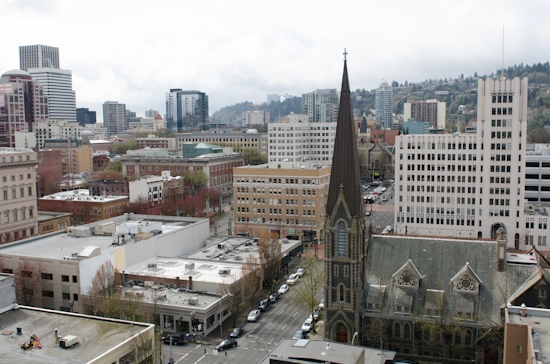 So I took all three photos and put them into the HDR program, Photomatix, where I got to play around with a number of different settings. Here's what I got: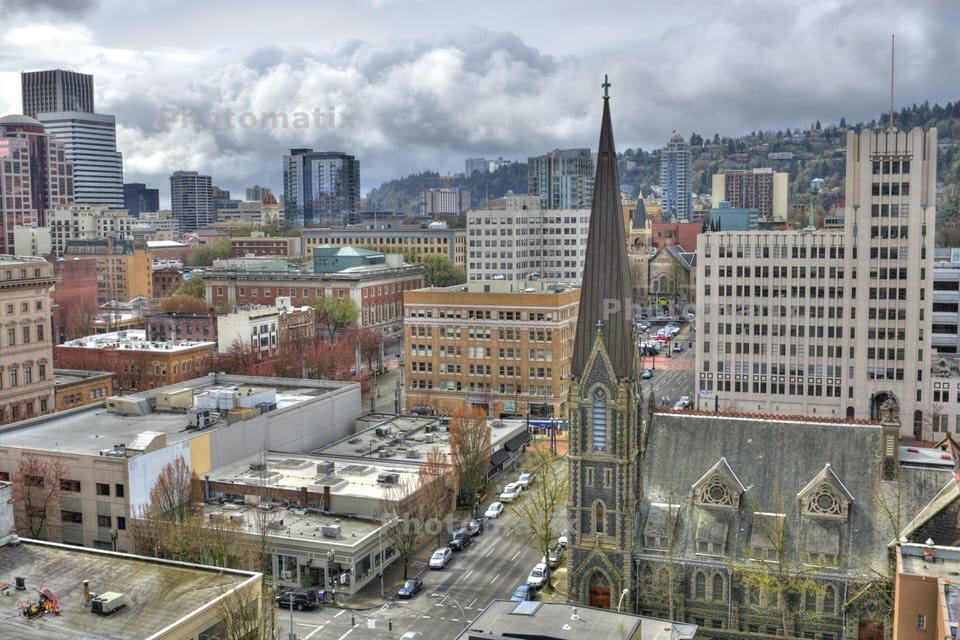 Pretty fun result!
Notice how I got to keep the details in both the city and the clouds. I love photo projects like this one. You always learn something, and it sort of re-charges your photo creativity. However, in this case, the end result would probably not work for stock. I didn't quite get the color right… and when I view it at 100%, I can see it has major issues I'd need to address, such as noise. Also, I took the first three shots without a tripod, so the final version isn't quite lined up right. Looks like I'll need to play with this some more.
HDR is great in some situations (such as when you can't get both the sky and the ground to be properly exposed in one shot), but it's not ideal for every situation.
And it's probably best used very sparingly for stock. I'm not done experimenting with it, though, and hope to give it another try in our upcoming Photo Expedition in Holland — coming up in just a couple of weeks!
Next up, I'm headed to Phoenix for the Ultimate Money-Making Photo Workshop. You bet I'll be in the back of the room, listening in for great stock photo tips to share with you. Stay tuned for those next week.