A couple of weeks ago we looked at five tips for dealing with model releases. You can read about that here.
But if the idea of asking a stranger to sign a model release gives you chills, you might really like this month's Premium Challenge theme: Silhouettes.
Silhouettes are awesome for stock photography because, by their nature, they are anonymous and somewhat generic, which means they can be used for a wide variety of projects.
It also means that no model release is typically required, since a silhouetted person becomes non-recognizable.
Of course, this doesn't mean you can simply under-expose any people photos and you're good.
Good silhouette images are all about having an interesting shape, outline, interaction, or pose that communicates an idea or emotion.
Here are some examples that are selling in stock agencies: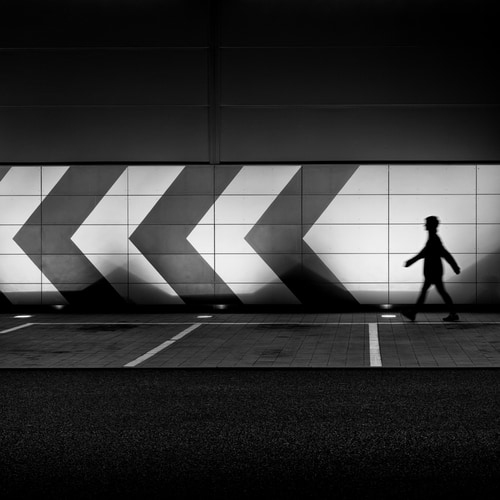 Notice how the photographer of this image purposefully placed the person walking right before the arrows on the wall. I wouldn't be surprised if the photographer IS that silhouette, and they set their camera on a tripod to get just the right shot.
Just think: This image represents concepts such as determination, purpose, moving forward, going your own way, and heading towards a goal.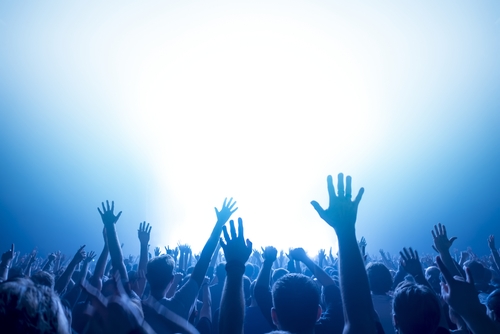 This image of silhouetted concert-goers clearly conveys the ideas of fun, partying, high energy, and youthfulness. There's also plenty of blank space for text to be added. To get a shot like this, you'll have to be completely ok with blowing out the stage space, so it turns bright white like this. Notice the blue added in processing, too.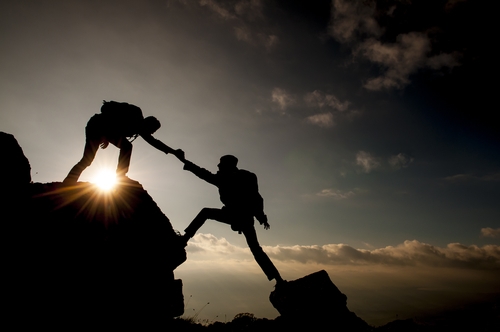 And here is a shot that stands for teamwork, achievement, adventure, friendship, and trust. With the placement of the sun right at the edge of the cliff, this was surely set up by the photographer to look just right. The sales of this powerful image likely pay off well for the effort, too.
When you photograph someone as a silhouette, the image is no longer about who they are as an individual. It's much more about what they are doing and the concept their shadowy outline represents.
This is rich material for stock photography, and although it never hurts to have a signed model release, for true silhouettes, it's not actually required. Just be sure the subjects are completely in shadow so that no part of them is recognizable.