Have you ever looked at one of your photos and thought it was missing "something," but you weren't sure what?"
Like it just needed a little extra "mojo"?
Bringing out the magic in photos is Lightroom's specialty. And now they've come out with a new tool that enhances the texture in your images in an instant – giving them the extra "pop" they need and improve your stock photography.
Snap & Sell Photo Club member and successful stock photographer, Marianne Campolongo, has been having a lot of success selling photos she's enhanced with the texture slider, so I'll let her tell you all about it below.
Lightroom's New Texture Slider Makes Photos Pop
by Marianne A. Campolongo in Chappaqua, NY
Louisville Kentucky's unique location makes it both the southernmost midwestern city and the northernmost southern city in the United States. It is home to landmarks such as Churchill Downs and the Louisville Slugger Factory. Situated along Kentucky's famed Bourbon Trail, it is also a mecca for those who love good food and drink.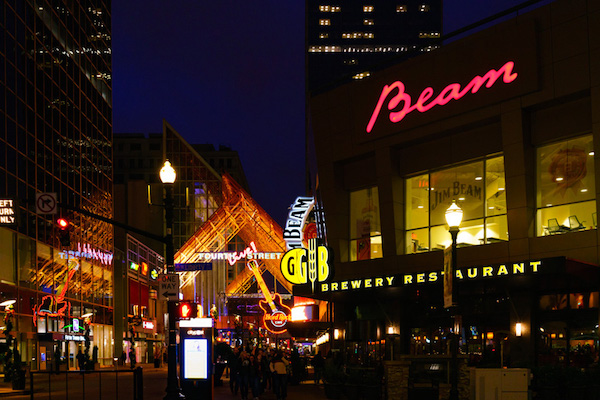 My husband and I arrived there just before midnight on New Year's Eve and spent a few days exploring. It was the final leg of a long trip, and I had just gotten around to processing the photos when Adobe introduced its new Texture Tool, giving me the perfect opportunity to try it out
The texture tool is a slider located just above "Clarity" in the Basic Panel of Lightroom's Develop Module.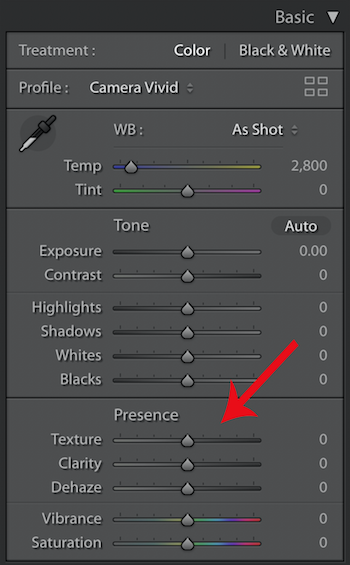 I was impressed by how easily I could lift the detail in photos, like the image above of downtown Louisville (taken at ISO 2500), without adding noise.
Unlike the Sharpening tool, which can introduce noise issues, the Texture slider increases detail with little effect on noise.
Sometimes you may just want to affect a small part of a photo, rather than the entire image. This is where the targeted adjustment tools such as the brush, radial, and gradient filters really shine. The good news is that the texture slider is also available as an option within these local adjustments. This means that you can apply texture selectively, to just one part of your image if you'd like.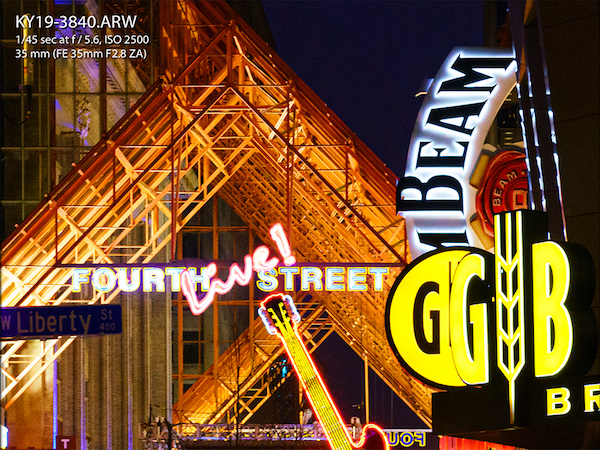 In this 100% crop, note the pattern in the stone wall along the top and bottom left, which draw you deeper into the photograph, while the neon lights also really pop. Look at the top photo and you will see how beautifully it raised detail in the shadows.
Texture Helps Photos Sell
Walking around at night without a tripod, I kept my ISO set at 2500. I chose 10 night scenes I liked, used the Texture slider on each of them, and stock sites Alamy and Shutterstock accepted them all. Less than a week later, someone bought one on Shutterstock, and they have continued to sell.
I also recently sold a nice big 20×30" framed print on Fine Art America. It was an image of a dock in which I had used the texture slider to really bring out the detail. I think this definitely helped the image stand out!
Before and After
These before and after shots, taken at Churchill Downs, of Kentucky Derby fame, are a great example of what this tool can do:

Using the Texture slider with a few other adjustments revealed the dramatic sky and brought out the muscles in the galloping horse statue. It also raised the intricate patterns in the marble base. There was no noise, even in the harsh dark shadows cast by the midday winter sun, providing nicely enhanced texture across dark and light areas alike.
Give the new texture slider a try on your own images. I think you'll love how it makes your photos pop!
[Editor's Note: Sometimes the best edits for your photo are the simplest. With tools like the Texture slider, Lightroom makes it easy to pack a BIG punch with very little effort. Get monthly photo reviews and Lightroom tips as a Snap & Sell Photo Club member. If you're not in the club, yet, get in here and step your photography up a level.]