There's nothing like reading about a peer's success doing the thing YOU want to do… to light a fire under your rear-end. Which is why I'm featuring success stories from your fellow readers about once a month.    
Like S&SPC member Kim Nelson. What I love about Kim's story is that she's finding success with consistent sales while also keeping an eye to the future.
She's leveraging her current wins to build a solid portfolio that will continue to provide sales well into the future.
This is the beauty of stock photography. Once you put the initial work in, you'll build momentum that will pay off for years to come. Passive income is a wonderful thing, and Kim is setting herself up to create more and more of that moving forward.
Read her story below for ideas on how you can easily do the same thing.
P.S. You don't have to go it alone when it comes to stock photography. If you're not already a Snap & Sell Photo Club member, sign up here to get expert guidance, advice, and tips every month! Try it out here.
Stock Photo Success
Interview with S&SPC member, Kim Nelson
Bonnie: What attracted you to stock photography?
Kim: I was already passionate about nature photography and stock interested me as a way to earn some money and pay for more photography toys. It also interested me at a second career that I could start now and build up to help support my wildlife adventure and sports adventure travel after retirement from my day job.
Bonnie: I love that. A lot of folks are in the same boat, wanting to supplement or replace income in retirement. How long have you been submitting photos as stock?
Kim: I first started submitting to stock in mid-2014. I got off to a very slow start. Submitting images for review was a bit scary and stock sites were intimidating. With the help of the Snap & Sell Photo Club membership, I've been slowly and steadily getting better at knowing what works for stock and what doesn't. I've learned a lot on this journey and have a lot more to learn. It's been a fun and challenging adventure and something that I look forward to doing in retirement, which is still about 10 years away so I have time to continue growing my income stream to something that can make a difference.
Bonnie: That's a perfect plan. As for right now, what's the story behind your best-selling image?
Kim: My best-selling images differ by stock site. On Adobe Stock my stock fitness and golf images sell the best. And on Shutterstock my wildlife and nature images sell the best.
Here is my Adobe Stock top-seller: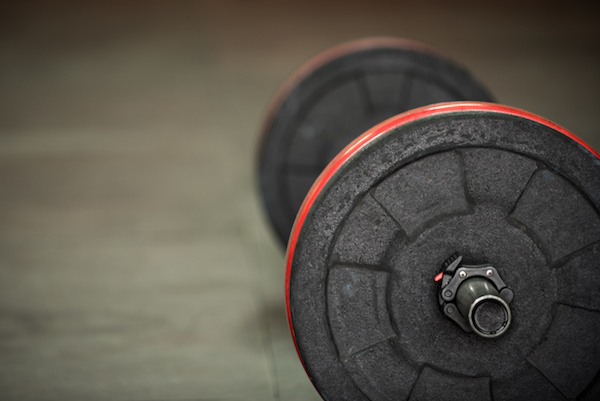 I originally took this image as homework for a photography class I was taking at my local community college. Our assignment was to photograph the color red. At the time, I had after-hours access to my gym and when this photo proved to sell well I did a couple of additional photoshoots in the gym.
Here's my Shutterstock top-seller: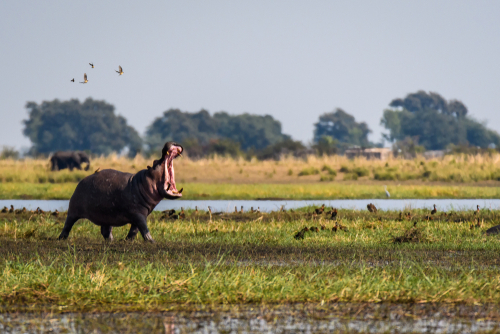 I took this image in Botswana a couple years ago on a wonderful safari. It didn't sell any copies until early last year, but now it is selling regularly.
Bonnie: About how much income have you made with stock so far?
Kim: Across all the stock sites I contribute to, I have made about $3,500 since I started. It's only been in the last two years that I've started making consistent sales. Now I need to focus more on commercially salable images and build up my stock portfolios in those categories where I've found the most success.
Bonnie: That's a really great start! What's your favorite thing about shooting photos for stock?
Kim: I think my favorite thing about consistently submitting to stock is the challenge to try new things, striving to improve my photography skills, and getting feedback in the form of accepted images and especially sales of images.
Bonnie: Yes! I love the trying new things part, too. And the constant push to improve as a photographer. Any tips for folks who are just starting out?
Kim: Don't take image rejections too hard. It's valuable feedback and motivation to keep trying. Over time you will learn what each agency is looking for, and it's not the same for all agencies. For me, and what I like to shoot, Adobe Stock and Shutterstock are the best fit. For others it's different. Patience and persistence eventually pay off.
Bonnie: Thanks, Kim, and here's to your continued success!