Woah! I sold a photo on Alamy for $700 last month. My cut: $280. That's a lot more than the usual $.36-$2.50 from other agencies!
It's a super simple shot, too. Here's what sold: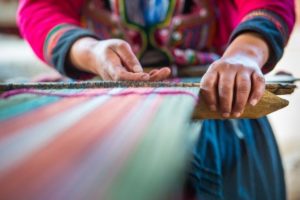 As an Alamy contributor since last year, I've only made three sales there – for $700, $56, and $67.
But, with only about 100 images in my portfolio, this recent $700 sale made me realize: It's time to add more!The thing with stock agencies is that they're programmed to favor contributors who upload images consistently. If you only put 100 photos in an agency and then stop adding new ones, your sales will likely drop (or never get off the ground).
Most of the professional successful stock photographers I know say it takes about 300 photos to start seeing consistent sales through an agency. And if you upload new photos often (even just one or two here and there), you'll really boost your sales.
300 sounds like a lot of photos but it's really not when you look at how many shots you like to take, and how many you likely have sitting on your computer.
Now, Alamy works a little differently from the other stock agencies we talk about here in Snap & Sell Photo Club.
When you're accepted as a contributor, they take photos of just about anything, as long as they're technically sound and follow the guidelines for size and quality. In fact, their website literally says, "You can send us anything."
Usually, contributors report making fewer sales there than at other agencies, but for more money per sale.
Some readers who've tried Alamy report few-to-no sales there, but others shoot exclusively through Alamy with great success.
Tomorrow, we'll hear from Snap & Sell Photo Club reader Rosanne Tackaberry, who only submits to Alamy… and for good reason.
Stay tuned for her tips and insight!